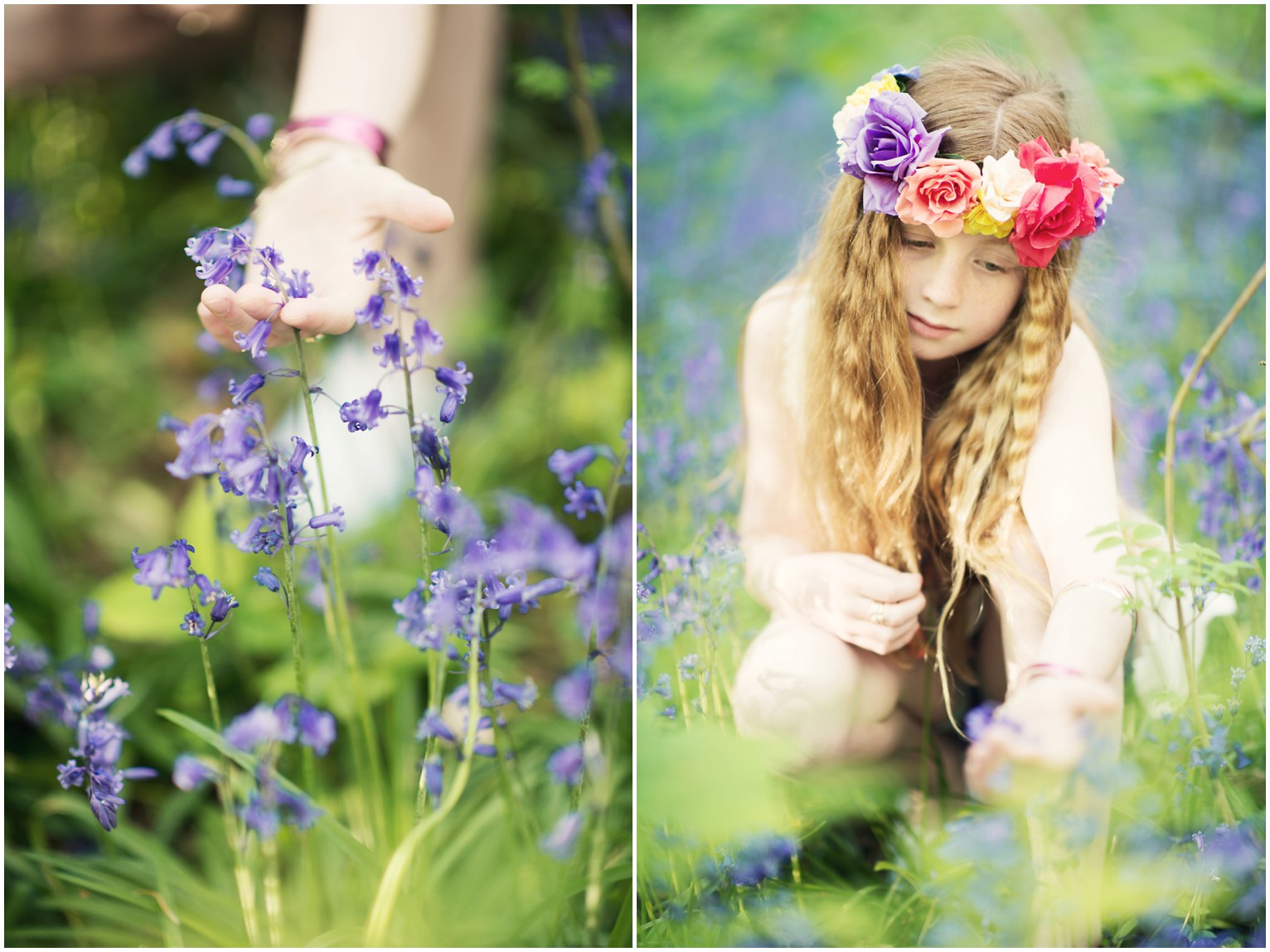 This year Spring has felt so long, cool and windy.  I'm not complaining, although being British it's hard not to, but getting the musette out in 'summer' clothes has been tricky, the few warm days we've had have been a) school days and b) really breezy.  So this week whilst the bluebells were still standing proud and the sun was still shinning later in the day we hit the local woods for some festival inspired shots.
As a photographer finding the right location and then choosing the perfect time of day for the model/client/stroppy 9 year old is crucial but once you have these three fixed you need to decide what kind of shoot you're aiming for.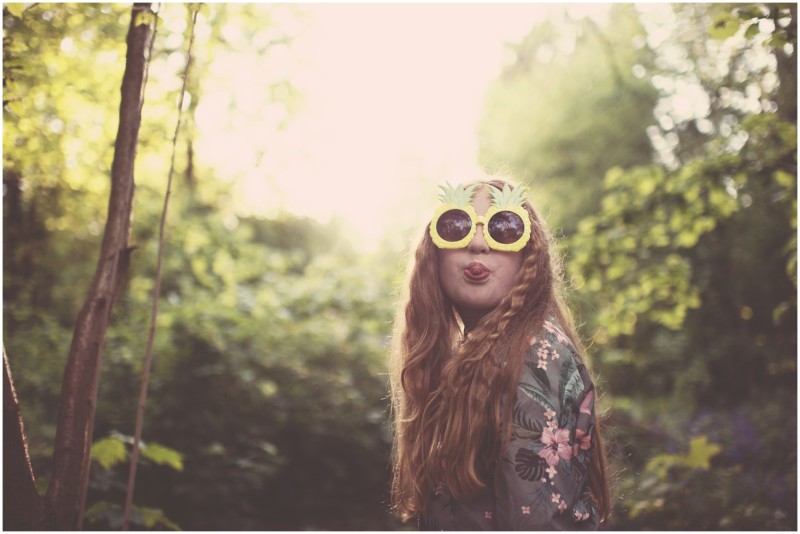 Styling shoots, for me, differs like my moods.  When shooting with Violet I try to match the styling to her personality and how she's grooving at the time.   That said, I don't let her choose her own clothes for the shoot as that would be going a step too far (you should see what she wears some weekends when allowed to dress herself… think dressing in the dark and just putting on the first thing that comes to hand).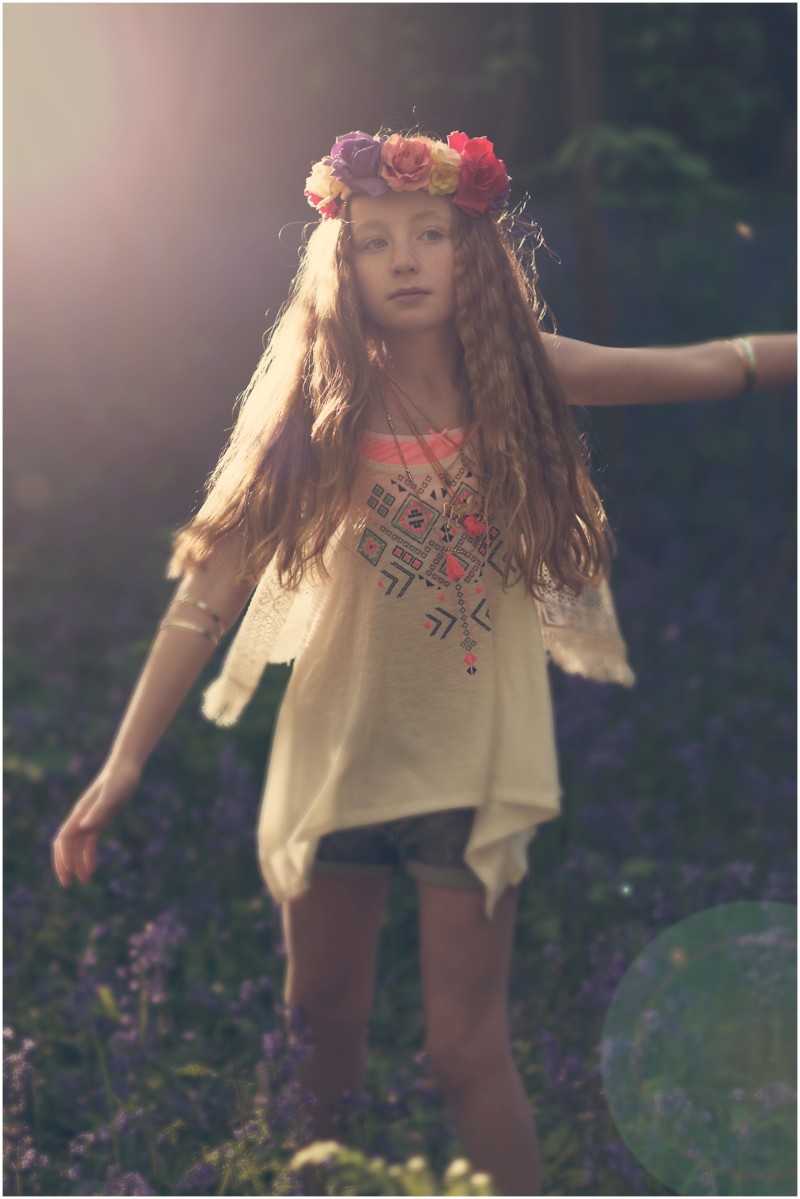 We decided to channel Coachella for this shoot – festival chic. Or, 'I'm a hippy' as Violet declared as I plaited her hair from a centre parting to give her some waves for our shoot.