This month saw the re-opening on one of my childhood memories: Dreamland.  Margate has been a favourite place of mine to visit for a long time and I've previously captured the Grade II listed wooden scenic railway (which strangely burned down a few years back whilst competitions for its renovation were going on) and Arlington House which can be seen below as the brutal concrete tower slapped right on Margate's frontage.  I love this block of decaying flats, it just needs a make over like some of the London brutal towers (think Trelick).
Margate is well overdue a rejuvenation and I think with the Turner Gallery and now with Dreamland re opening this will start to happen.  For those who don't know Margate it's right at the east end of Kent with beautiful sandy beaches (watch out for the pesky seagulls who stole V's sausage!), a lido and a growing arts culture.  I booked tickets to visit on the opening weekend, mainly as a chance to capture it on camera but having the kids with me meant that there was also a lot of fun to be had too: candy to eat and screaming if you wanted to go faster.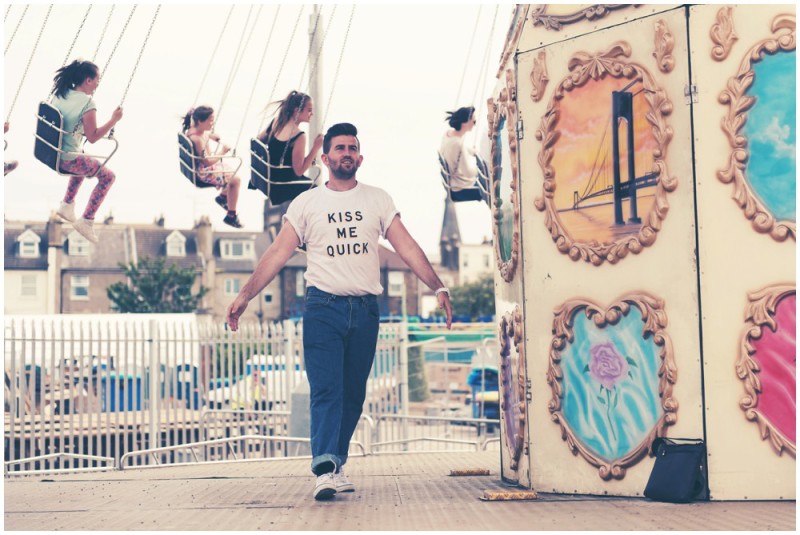 There's still a lot to be done at Dreamland, many of the rides weren't open and I'm not sure if this was bad planning or additional precautions after recent other events.  This was disappointing but Dreamland have offered complimentary tickets as compensation which I'm grateful for as I desperately wanted to go on the big rainbow wheel, and to return, without the kids 🙂  As a county Kent doesn't have any theme parks and whilst this is nothing like Chessington or Thorpe Park as this is a proper family day out – a pleasure park loaded with 1950s music, rides from through the ages and entertainment to add that extra something special to your day (the trolley dollys are fabulous).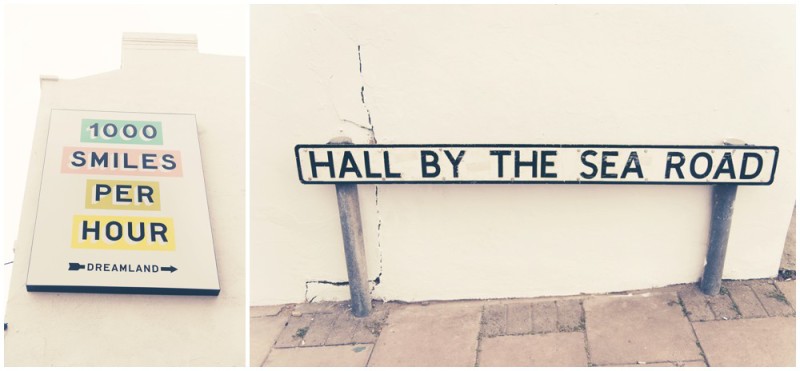 Hopefully as the money pours in this season in they will be able to renovate the main Dreamland building and expand on what they've already installed.  I loved the whole 'fun' ethos which starts with its branding with a modern font and candy colours to the staff t-shirts, styling and just the general buzz of the place.  The rides themselves are aimed at the family with a mixture from rollercoasters to bumper cars, swing chairs and the mirror maze which Violet and I loved (the clue here is to look for sticky finger prints on the mirrors).
Highs: the staff, they lift the whole day with their fabulous styling to their fun and happy approach to your day, I just hope this vibe continues as the shine wears off (and that they weren't all just there for the opening weekend… me, cynical?), the vintage arcade games – Cyrus LOVED the pinball, shooting games and horse racing. And overall I just felt really happy all day, like the candy colours and happy vibe just saturated my soul <3.
Lows: the toilets (seriously, no one wants to use portaloos, ever), many of the rides weren't open, NO KISS ME QUICK HATS (I'm totally shocked and appalled by this buying oversight)
Some of these are my Dad's images… I didn't take the ones of me (aside from the obvious arm's length selfies) nor the wall of death as I was waiting for V on the swing chairs. Cheers Dad!