We hired bikes for a few days which enabled us to a) burn beer & baklava calories b) see this beautiful island from a different perspective c) kill our legs, especially his, mine are spin-fit 😉 and d) just take it easy and soak up the warm October sunshine without dehydrating or burning.  That said, I did get a bit of a tan, enhanced by shooting a roll of Ektar.  These images cover a few days out.  Firstly we cycled to the iconic Navagio or ship wreck beach.  You can only access this beach from the sea and we've done that a few times but never from the top.  This was an epic ride but so worth it. You need to walk around the top to get to this view and it's not for the faint hearted but the views from up there are breathtaking as you can see.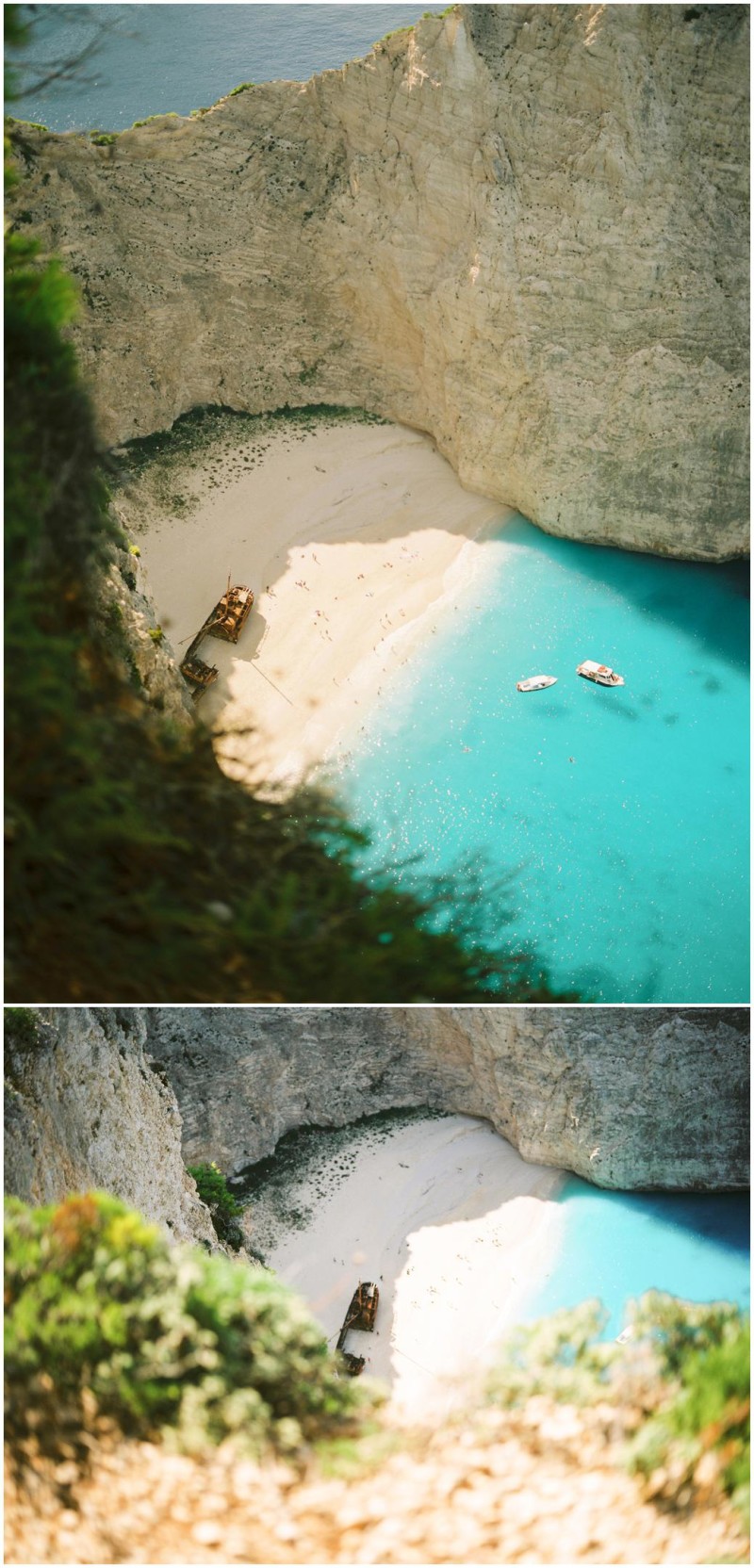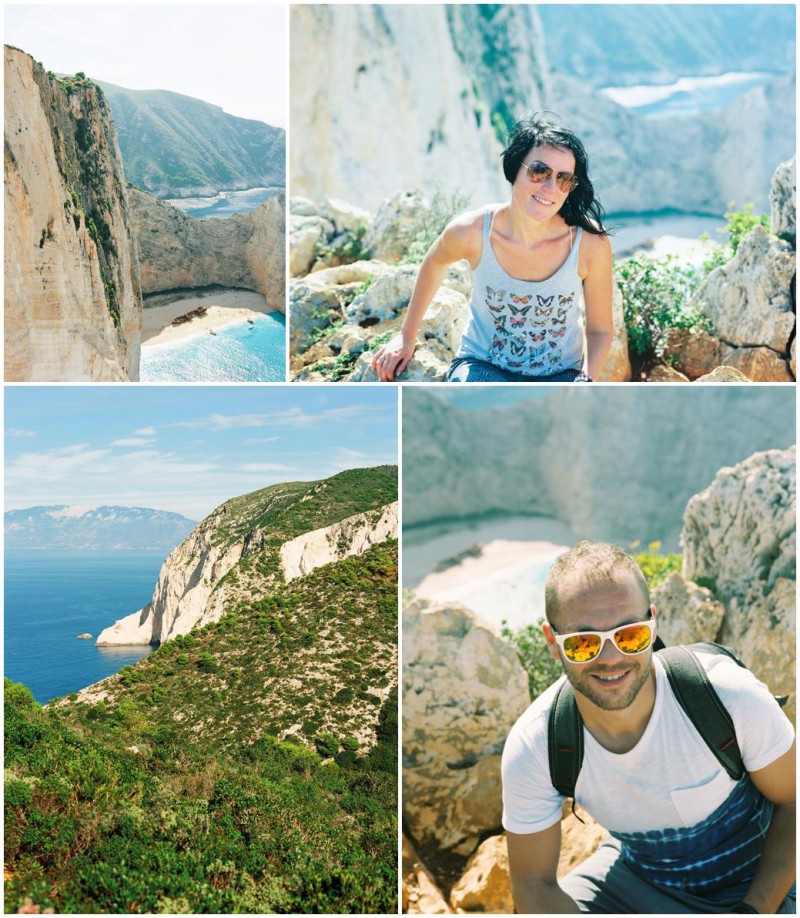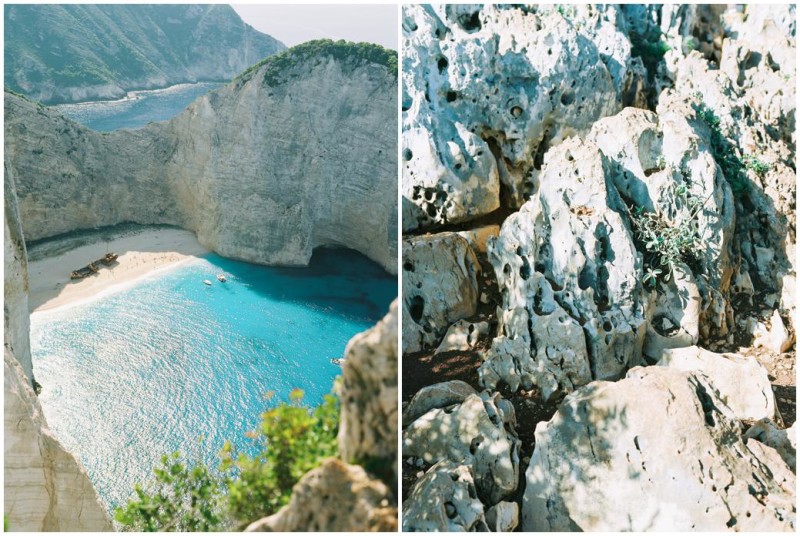 The next day I suggested a leisurely ride into Zante town. Yeah, not sure I know what a leisurely ride it but we made it up to Bochali for a coffee and to giggle at locals in their active wear…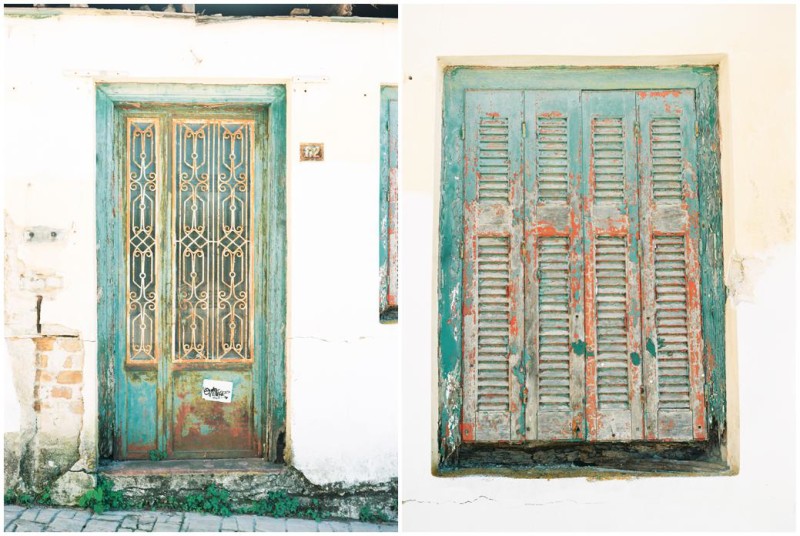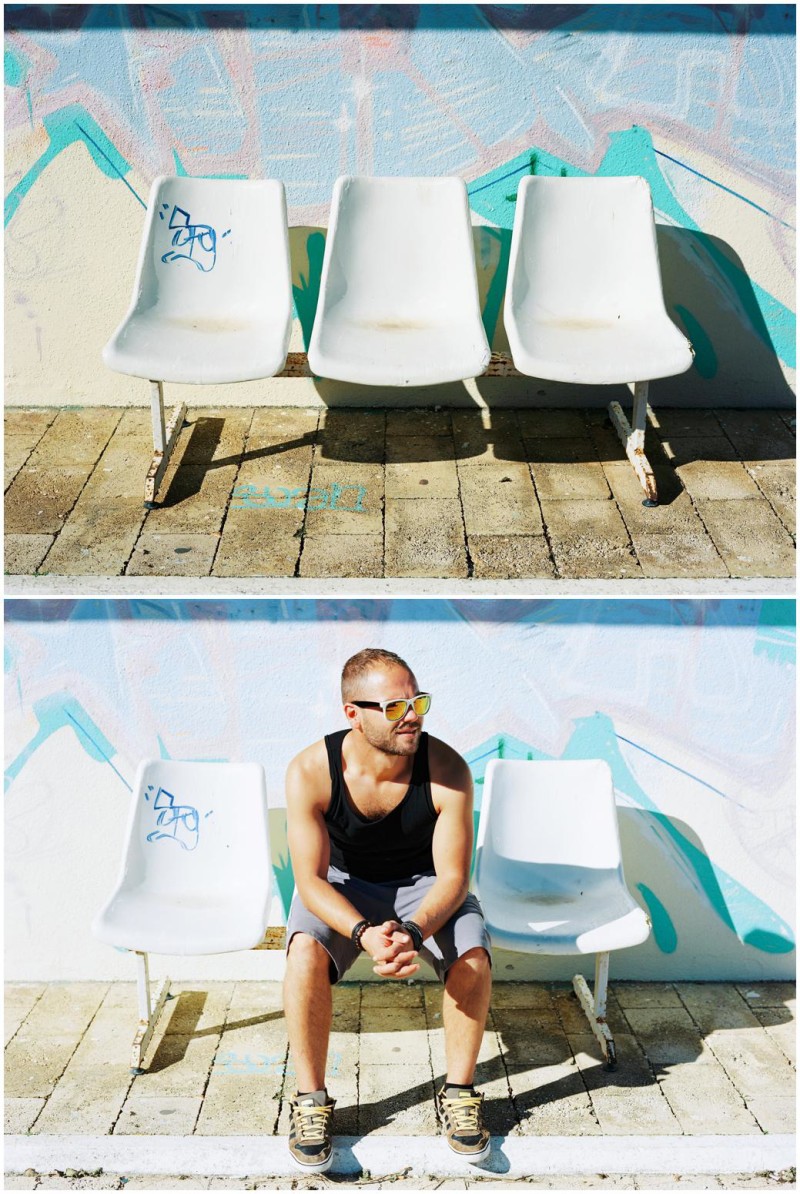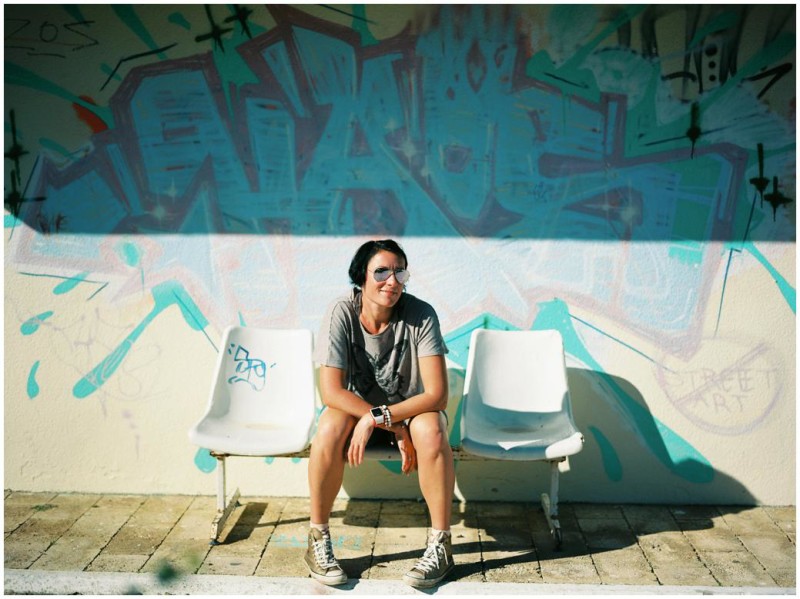 Okay, so we have hired bikes, need to use them and today we rode out to the Blue Caves, you can't actually see much if anything from the cliff but it was a beautiful ride, very hard, lots of undulating hills, saw millions of big fat hairy caterpillars on the road, loads of lizards, some big birds and a of sweat.  Most people looking at us like we were mad, there's not much cycling on this island but thankfully at this time of year there's not much traffic either so it was safe.